Block Printing on Silk Scarf Workshop. (Please join us.)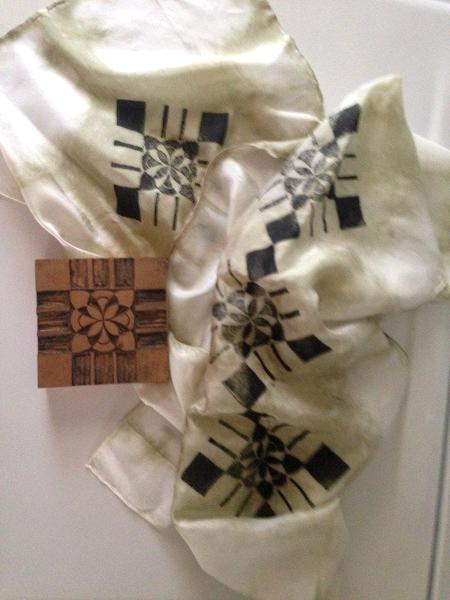 I'm looking forward to teaching a workshop on Sept. 23, 2018 with Leslie Fesperman, coordinator of the Fiber Room at Yadkin Arts Center. Contact me through this website if you want more information. Here is the information from their website:
Block Printing on The Wilton Scarf
with Barbara Mellin and Leslie Fesperman
In this introductory class Barbara will lead students through the fundamentals of linoleum block print making. The block print history and simple design techniques will be discussed. Leslie will lead you through her Wilton Scarf dyeing class . By the end of the session participants will have a block print they can keep and use on many surfaces and a silk scarf printed with their design!
Saturday March 18, 2017 10:am – 5:00 pm
$100.00 includes all materials and use of tools.
If you would like to purchase tools and extra supplies for this class please go to our Buy Class Supplies page.
The Art and Writing of Barbara Rizza Mellin
RSS
|